Glass Toughened Glass Bestguard HTC ONE M9 Promotion
Glass is a damage-resistant glass screen protector, made with the best 0.33mm technology. The highest hardness of 9H, rounded edges and simple application are the main advantages of this product.
This is Japanese glass, not Chinese!!!
Easy return of products within

14

days from the date of purchase without giving reasons
Oryginalne szkło marki BEST GUARD Wykonane z 0,3 milimetrowego japońskiego szkła hartowanego, które przy tej grubości jest bardziej twarde od hartowanej stali. Jest całkowicie odporne na zarysowania oraz uderzenia. Dodatkowo jest całkowicie przejrzyste, a raz założone doskonale komponuje się z wyświetlaczem. Posiada zaokrąglone rogi oraz zaokrąglenie przy przyciskach. Specjalna struktura zmniejsza widoczność smug na szkle.
UWAŻAJ NA PODRÓBKI SZKŁA OCHRONNEGO KTÓRE SĄ JEDYNIE GRUBĄ FOLIĄ !!
CECHY PRODUKTY:
Grubość tylko 0,3mm
Materiał surowcowy to ultra-wytrzymałe importowane szkło
Twardość 9H, odporne na wszelkie zadrapania i uszkodzenia mechaniczne
Wysoka przepuszczalność + efekt wyostrzenia obrazu.
Nadzwyczaj prosta, bezpęcherzykowa instalacja 
Ekologiczne opakowanie
JEST TO JAPOŃSKIE SZKŁO, A NIE CHIŃSKIE !!
TEST GLASS'A MARKI BEST GUARD !!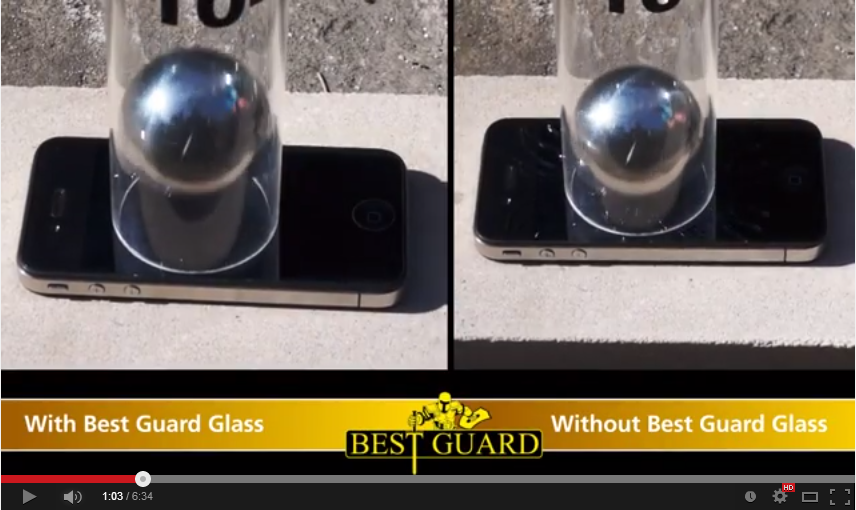 Doskonała ochrona wyświetlacza o czym mówi artykuł na stronie www.myapple.pl
http://tomasz.myapple.pl/posts/6885-best-guard-glass-doskonala-ochrona-wyswietlacza-telefonu
UWAŻAJ NA PODRÓBKI GLASSÓW !
NIE DAJ SIĘ NABRAĆ !